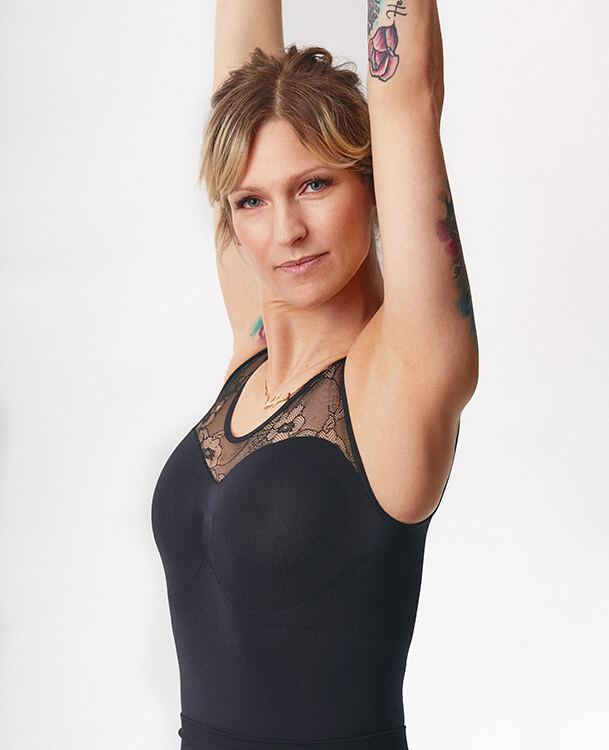 Małgorzata Łysik
Małgorzata Łysik is a passionate and highly qualified fitness trainer, instructor and manager with over 12 years of professional experience in top-tier fitness studios in Poland and the United Kingdom. She is also a graduate of Warsaw Music School. She shares her passion and experience in various forms of fitness inspired by ballet. Each of Małgosia's classes is a challenge and inspiration for the participants. Małgosia teaches with fun, enthusiasm and energy, always combining strength and grace.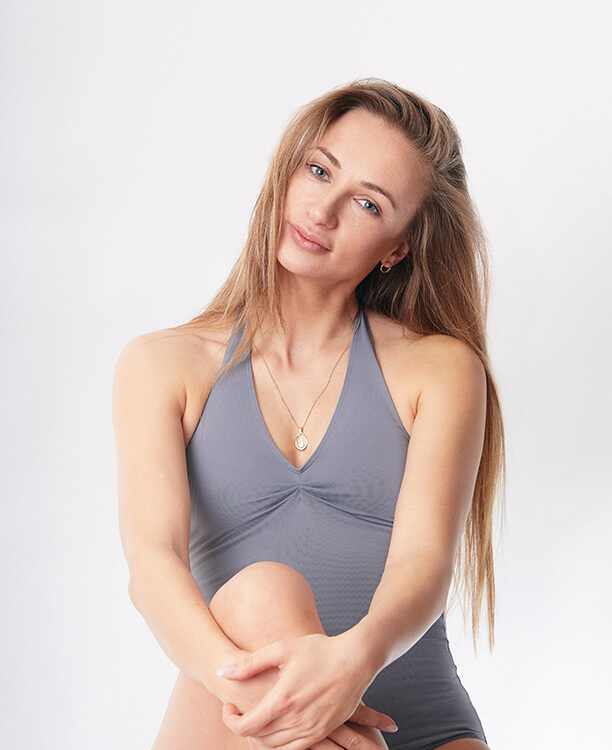 Anna Dzieńkowska
Anna Dzieńkowska is a graduate of Warsaw Ballet School. She participated in numerous ballet competitions and dance workshops in Poland and abroad. She danced in the Grand Theatre of the National Opera in Warsaw and in music and revue theatres. Anna specializes in classical dance, jazz, contemporary dance, musical and revue dance. She is an experienced teacher with over 12 years of pedagogical experience. Anna's classes are full of the beauty and elegance of ballet.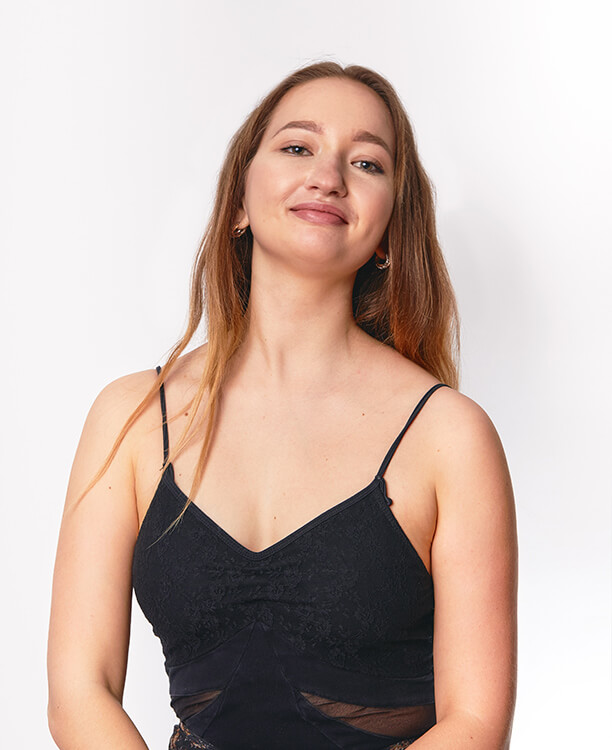 Zuzanna Kidziak
Zuzanna Kidziak is a graduate of Warsaw Ballet School. During her studies she completed an internship at the famous Agrippina Waganova Academy in St. Petersburg. She gained her dance experience in Monte Carlo, New York, Paris, Barcelona and St. Petersburg. She danced on the stage of the Grand Theatre in Warsaw and was also a soloist at the Musical Theatre. As a dance and fitness instructor, Susanna works with adults on mobility and improving overall fitness. Susanna's classes are dynamic while focusing on accurate and precise movement.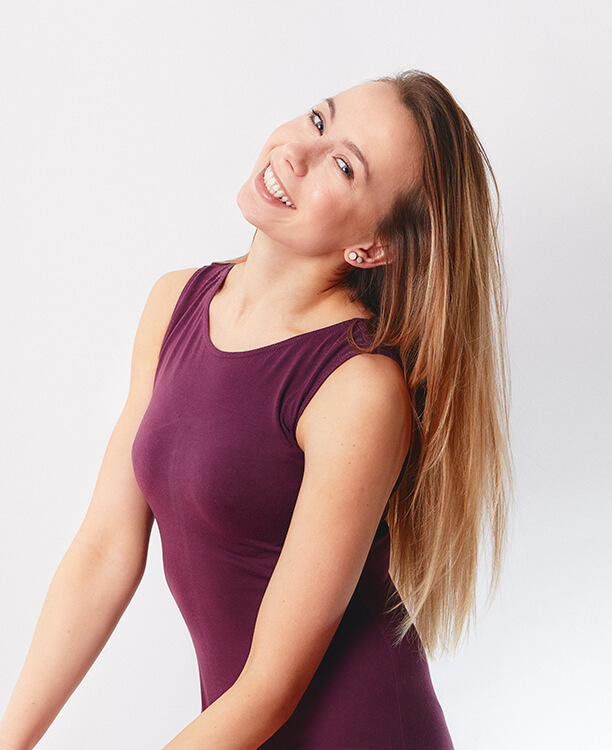 Weronika Szczurowska
Weronika Szczurowska is a graduate of the Academy of Physical Education in Warsaw, majoring in Sport. Currently Weronika continues her studies at the Warsaw University of Music in the field of choreography and dance theory. From her earliest years she developed her love for physical activity through various forms of dance (ballet, jazz, contemporary dance). Her experience acquired during many years of work allows her to share her knowledge and love for sport with others. The classes with Weronica are full of motivation, smiles and lightness.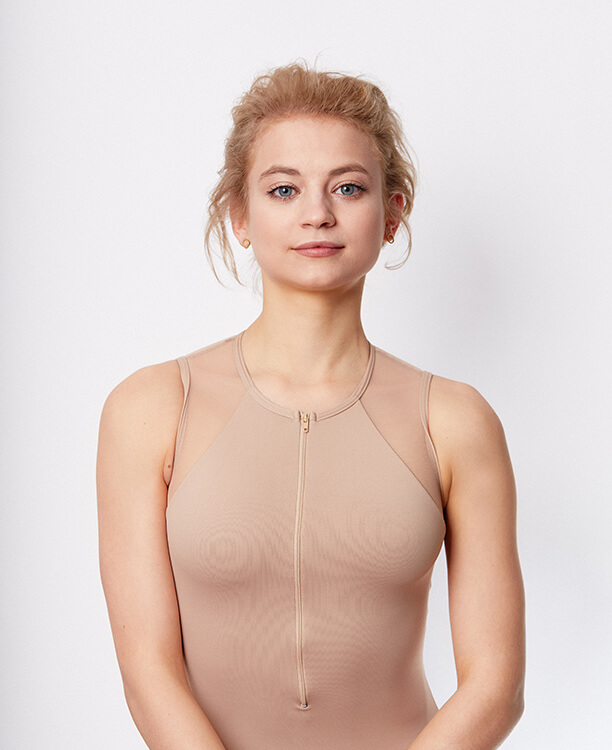 Hanna Wlaź
Hanna Wlaź is a graduate of the Ballet School in Poznań. While still a student, she danced in many ballet and opera performances at the Grand Theatre in Poznań, took part in numerous ballet competitions, and also trained in additional courses and master classes in Poland and abroad. After graduation, she danced with the ballet company of the Grand Theatre in Poznan. Currently she works in the Warsaw Ballet. In teaching others and passing on her knowledge, Hania values above all the contact with others and the individual approach to each client. She shares her passion for dance and workout with joy and commitment.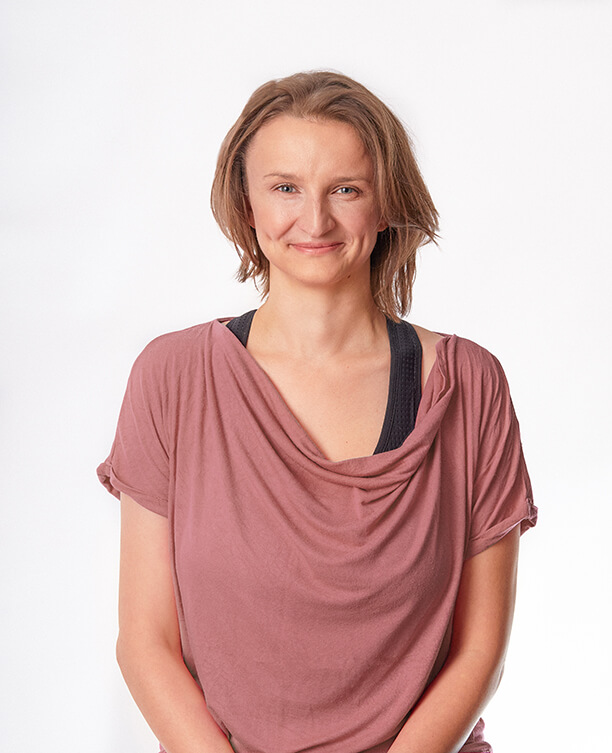 Joanna Wyka
Joanna is a certified Pilates instructor since 2009. She gained her skills and experience by teaching in Pilates studios, participating in courses, workshops and Pilates conferences, but most of all by working on and improving continuously her own practice. Since her childhood, Joanna is in love with movement: she performed in the "Gawęda" Song and Dance Ensemble, she practiced high jumping, volleyball as well as Japanese fencing. She now continues her studies with Jacqueline Martin, who has completed the prestigious THE WORK program with Jay Grimes, a student of Joseph Pilates himself. Joanna conducts classes in Polish and English.